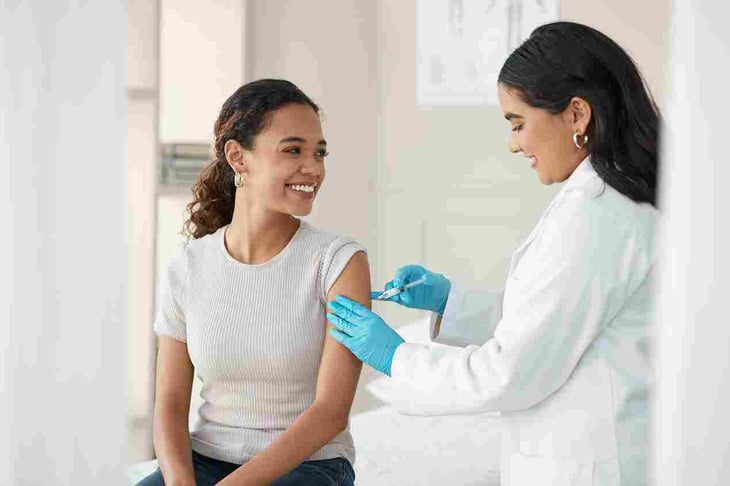 Among the many lessons learned from the COVID-19 outbreak, the importance of supporting employees is a crucial one. While some businesses permanently closed during the pandemic, workers also began quitting their jobs at increasing rates. In fact, in 2021, the "quit rate" in America reached its highest point in the past 20 years. The result is a tight labor market in which employers are vying to attract and keep workers, especially productive ones.
In the current environment, employers must respond to what workers value in their jobs, and it's no surprise that benefits top the list. Fortunately, many employers are listening. In a 2023 report, The Business Group on Health (BGH) found that 65% of employers see healthcare as an "integral" part of their workforce strategy, which is an increase from 45% just two years ago.
Direct-to-employer healthcare in the form of onsite clinics is a crucial part of a competitive health and benefits strategy. BGH's survey found that 36% of employer respondents are offering primary care at onsite or near-site health centers in 2023, with an additional 13% considering doing so in 2024/2025. Most of these clinics have evolved to now provide comprehensive primary care as well as mental and behavioral health services.
How Do Onsite Healthcare Clinics Impact Retention of Employees and Recruitment?
For businesses seeking a competitive advantage in the job market, direct-to-employer healthcare can play a pivotal role in the recruitment and retention of employees. Companies offering health and wellness programs send the message that they care about their employees' mental and physical health. In a 2017 Mercer survey, 83% of employers with onsite healthcare clinics reported high employee satisfaction. This is important not only for retaining current employees but for attracting new workers as well. In fact, according to a Fractl survey of 2,000 workers, 88% of job seekers said that they would give "some consideration" or "heavy consideration" to a lower-paying job with better health, dental, and vision insurance benefits than a higher-paying job with fewer benefits.
Can

Employer

Onsite C

linics

Impact Workplace Productivity?
 A 2023 MetLife study reports that 60% of employers found that health benefits helped their staff become more productive. Why so? For one, by consistently receiving preventive and primary care, workers will likely be healthier and, as a result, miss fewer days at work. Overweight and obese men miss approximately two more workdays per year than normal-weight men, for a 56% increase in missed days. Fewer absences also means that healthy employees won't need to shoulder the additional burden of covering for their absent co-workers. Furthermore, employees don't have to leave the building or their homes to have their primary care needs met. In fact, a study published in the American Journal of Managed Care reports that the individuals included in the study spent more than 2 hours on an average doctor's visit, which translates to $43 in lost productivity.
"Presenteeism" may be a new term to some, yet at the same time, a familiar condition in the workplace. Presenteeism occurs when employees physically report to their job, but chronic illness or mental health challenges such as depression prevent them from working to their full ability. A study from the American Psychological Association found that chronic workplace stress negatively impacts employees' performance at work, with nearly three in five employees reporting a lack of interest and/or motivation as well as difficulty focusing. Offering wellness programs that provide resources for mental health can help your employees feel better, which in turn, will help them perform better.
How Does an Onsite Clinic Support Your Goal of Having

the Best Employee Benefits

?
 The ultimate goal of primary care is to provide accessible, coordinated, high-quality care that improves health outcomes and controls costs. Through direct-to-employer healthcare solutions, organizations can help their workers fulfill the promise primary care offers. For example, Mercer's 2023 survey found that the most common types of primary care services provided in respondents' onsite clinics include:
Biometric screenings (86%)

Labs and preventive care exams (80%)

Behavioral health screenings (80%)

Vaccinations (74%)

Lifestyle coaching (66%)
At the heart of this care is the way that it is delivered. With staff who are devoted to the employee population, employer onsite clinics offer the type of consistency that facilitates follow up. For example, in 67% of the clinics in Mercer's survey, clinic care teams proactively call members to close gaps in care.
Boost Retention and Improve Recruitment: Add Employer Onsite Healthcare to Your HR Strategy
Organizations like Hamilton Health Box provide employer onsite clinics to any size company, offering a complete primary care experience for services offered in any doctor's office, such as in-clinic blood draws, annual wellness exams, vaccinations, standard X-rays, and more. At the same time, employees and their families have access to virtual urgent care 24/7/365 via telemedicine, which means they will have more access to physicians and less need for emergency services, thus lowering the overall cost of care.
Best of all, the onsite clinics can be customized to suit your unique situation. Hamilton Health Box staff can recommend onsite care approaches to best meet your needs and walk through a custom cost-benefit calculation based on the characteristics of your employee population. If you would like to make onsite care part of your strategy for retention of employees, book a meeting with us – we'd love to hear from you.